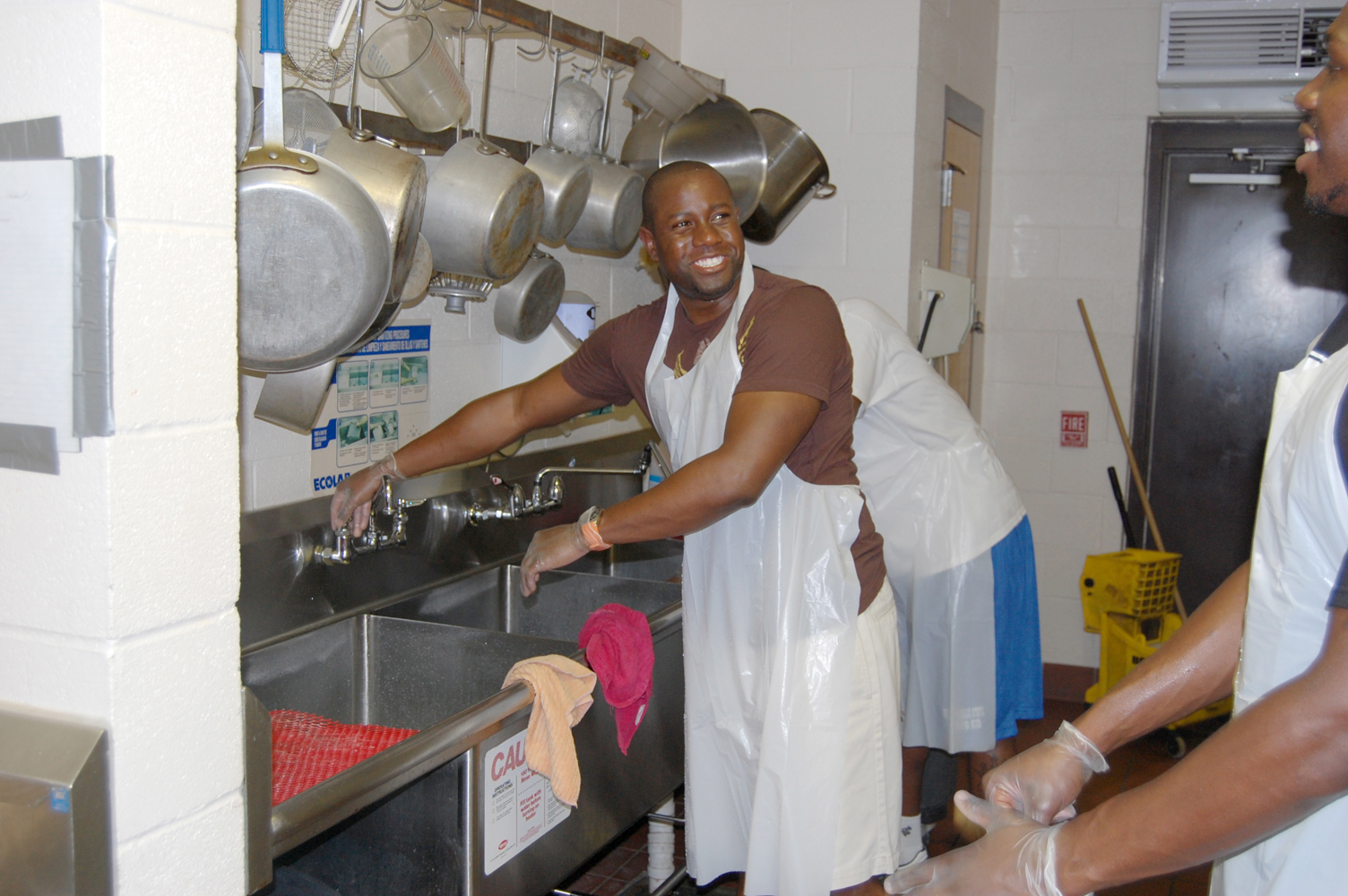 FSU men's basketball program stresses volunteerism

FAYETTEVILLE, NC - Far from the cheering crowds of the CIAA and the glitz and glamour of the
annual conference tournament, the Fayetteville State men's basketball team has accomplished something
great.

Spurred on by Head Coach Alphonza Kee and assistant coach Vernal Maynard, members of the team
regularly volunteer with the Boys and Girls Club and the Salvation Army in Fayetteville.

"That's a part of our program," said Kee. "We give attention to playing basketball and academics, but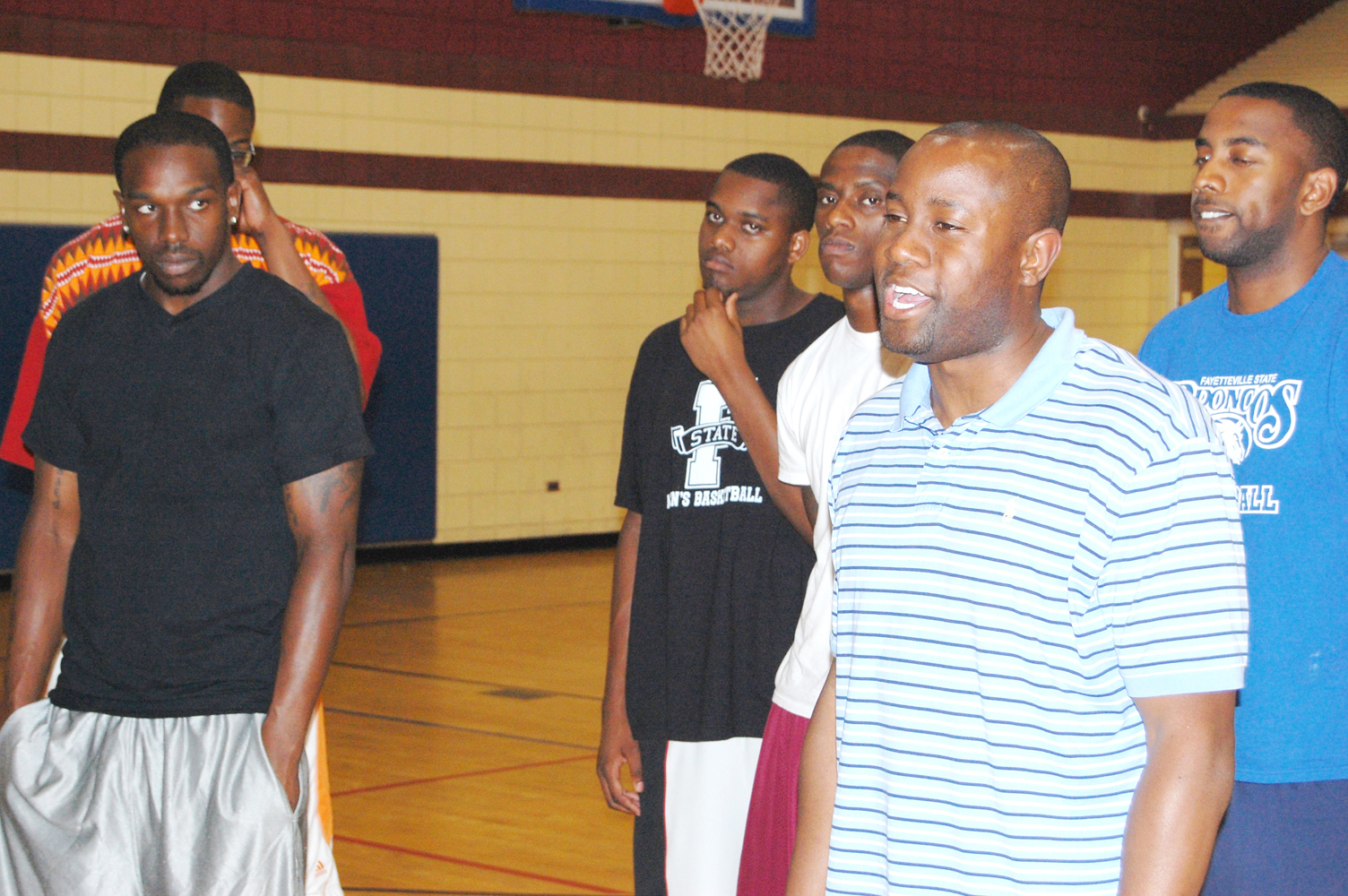 we're also about developing quality people. That's something that we take pride in without recognition."

Kee, a 1998 FSU alum, identified service and volunteerism as key components of the overall program
he's building at Fayetteville State. So, Kee charged Maynard with harnessing the Broncos' community
outreach potential.

"Basketball is just a metaphor," said Maynard. "It's something used to access the community and better
humanity. If everyone – coaches, teachers, administrators -- does their part, at the end of the day, I think
will we have a better society."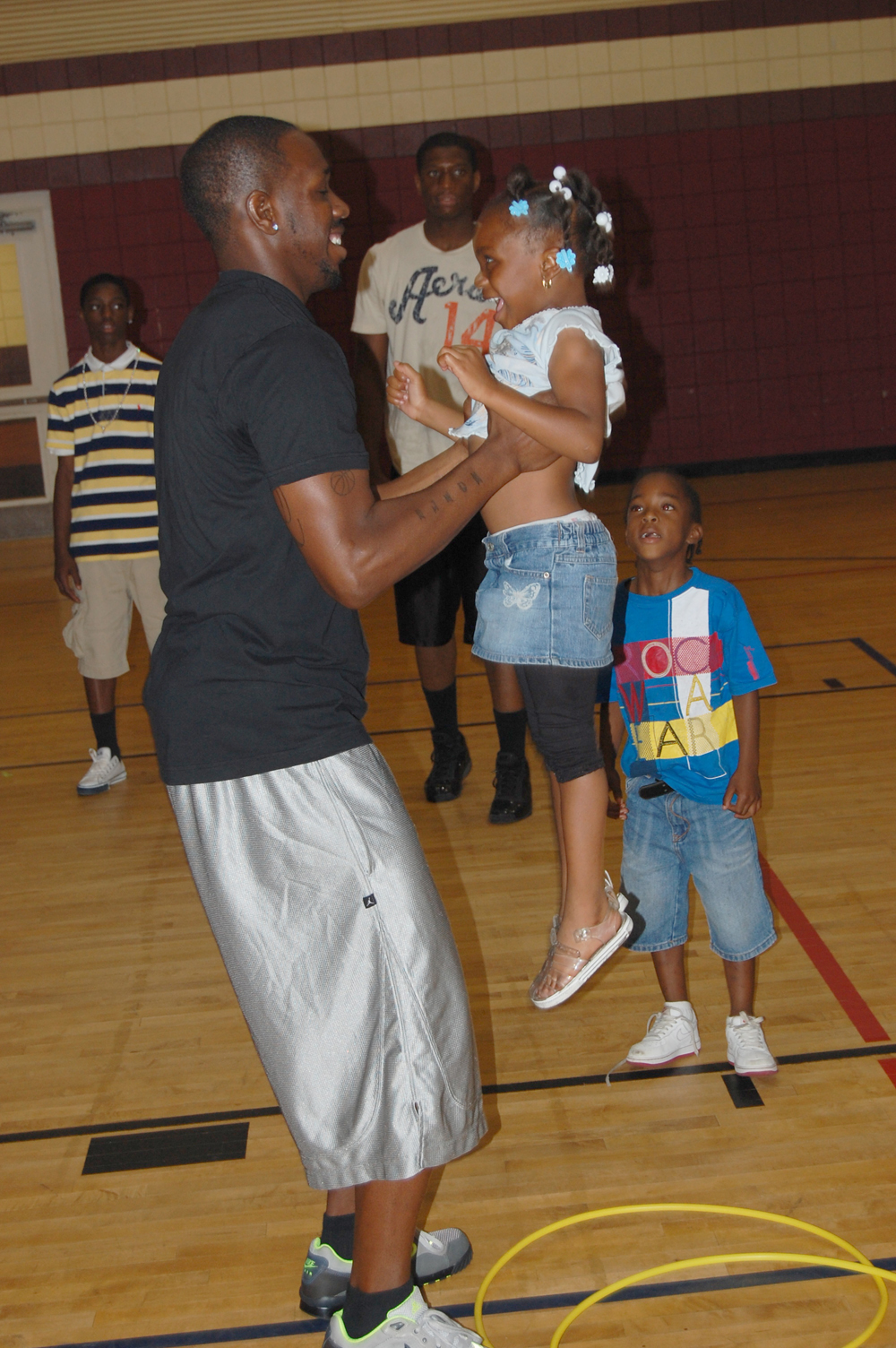 Jarmel Baxter, voted FSU's most outstanding defensive player last season, said volunteerism allows him
to help people who grew up similar to him.

"I used to go to the Boys and Girls club when I was younger," he said. "All I had growing up was my
grandmother. I love volunteering because that's my background."

During their days volunteering, the Broncos have cooked and served food to the homeless and spoken to
youth about the importance of academics and service.

"We helped feed the homeless and cleaned up a little bit," said Baxter. "That was the first time I've ever
done anything like that. People you think aren't homeless were there, but it's not about that. It's just
about making sure everyone has a hot meal. It was just a great environment."

While some student-athletes volunteer to boost their resumes, Latisha McCrimon - an assistant cook at
the Salvation Army, said the FSU players' willingness to help was genuine.

"They had a great attitude," said McCrimon, "They talked to the homeless and got involved with them
whenever I saw them there. I saw them serving and helping them. They seemed to really care."

"It makes me feel very good about, not just our guys as people but about our society," said Maynard.
"As you find hope in people, like our players, you find hope in others. They wanted to help because they
want to be great. They don't just want to be mediocre. "

Added Baxter: "What I've learned from volunteering is that the kids do things I used to do. Being around
them makes your heart soften up, because you can identify with them."

Long after they've played their last game at FSU, the team's experiences at the Salvation Army and Boys
and Girls Club will help shape their lives.

"I think projecting forward, as you teach one they teach another," Maynard said. "It's a whole culture
that we're trying to create. They're going to be grown men, they're going to have families and they are
going to teach people the same principles they've learned here.