N.C. A&T Names Washington State's Paula G. Price Dean of College of Education

Tonya Dixon April 24, 2020

EAST GREENSBORO, N.C. (April 24, 2020) – North Carolina Agricultural and Technical State University has tapped Washington State University administrator and professor Paula Groves Price, Ph.D., as the next dean of the College of Education (CEd).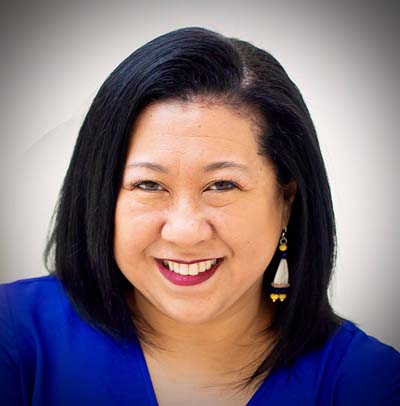 Price has served Washington State University since 2001 in various capacities including associate dean for diversity and international engagement; professor of cultural studies and social thought in education; scholar in residence for the Elson S. Floyd Cultural Center; and associate professor in the Department of Teaching and Learning.

As associate dean, Price coordinated international education partnership with institutions of higher education and K-12 schools and districts in Thailand and Japan. Additionally, she led numerous diversity and inclusion initiatives across the university.

A great deal of her research focuses on the foundations of education, African-American education, Native American and indigenous education, critical race theory, critical multicultural and anti-racist education and culturally responsive science, technology, engineering and mathematics (STEM).

Over the course of her career, Price has secured over $3 million in grants, awards and other funding opportunities, including a $2.4 million grant from the National Science Foundation (NSF) for Indigenous STEM research and worked on a team for a separate NSF grant of $1.2 million for women in STEM.

"Dr. Price's extensive leadership will continue the important work of the CEd, which houses the departments of Educator Preparation, Counseling, Leadership Studies and Adult Education," Provost Beryl McEwen said. "I look forward to working with her to expand and enhance A&T's preparation of the educators and leaders of tomorrow."

As president-elect of the American Educational Studies Association and a member for over 22 years, Price thrives in areas conducive to supporting scholar activism through publishing, grant writing, mentorship and networking.

Price earned double bachelor degrees in social welfare and interdisciplinary field studies, majoring in People of Color Education and minoring in African-American studies. She holds a graduate certificate in Cultural Studies and a Ph.D. in Social Foundations of Education from UNC Chapel Hill.

About North Carolina A&T State University
North Carolina Agricultural and Technical State University is the nation's largest historically black university, ranked number one among public HBCUs by U.S. News & World Report. It is a land-grant, doctoral high-research classified university by the Carnegie Foundation and constituent member of the University of North Carolina system. A&T is known for its leadership in producing graduates in engineering, agriculture and other STEM fields. The university was founded in 1891 and is located in Greensboro, North Carolina.
N.C. A&T Offers Virtual Campus Tours, Transfer Open House and New Web Chat Feature
Tonya Dixon ( April 15, 2020)
EAST GREENSBORO, N.C. (April 15, 2020) – The Office of Undergraduate Admissions at North Carolina Agricultural and Technical State University has made several innovative changes to accommodate current and prospective students.

With the threat of COVID-19 looming over the nation and N.C. A&T operating within social distancing protocol, the university is now hosting virtual campus tours, open houses and implemented a new chat feature to answer general questions.

"We are committed to offering a virtual event that will equip prospective students with the necessary tools and resources available for their academic endeavors," said Jameia Tennie, director of undergraduate admissions. "This experience gives everyone a chance to not only receive information, but it also allows us to still interact and showcase what Aggieland is all about."

The hour-long tour provides an 'Aggieland Online' experience for prospective students to learn what the university has to offer through a presentation highlighting academic programs, campus life, athletics, admissions and financial aid information. Students will also be able to view N.C. A&T's campus virtually and have a chance to speak with Aggie Ambassadors.

Additionally, the office has converted its upcoming transfer open house on June 3, 2020, to a fully virtual event. Attendees can register online.

As prospective students research enrollment options, the office offers real-time question and answer sessions through the new chat feature.

Tours are available every Monday, Wednesday, and Friday. More information is available via the Admissions Campus Tour Calendar.
N.C. A&T-led Research Team Awarded $8M NASA Grant to Develop Air Passenger Taxis
Jamie Crockett ( April 15, 2020)
EAST GREENSBORO, N.C. (April 15, 2020) – An interdisciplinary team led by North Carolina Agricultural and Technical State University has received a four-year, $8 million award from NASA to address traffic congestion by developing, testing and eventually deploying air passenger taxis as a supplemental means of transportation.

North Carolina A&T is the first historically black college or university (HBCU) to lead a project for the agency's University Leadership Initiative (ULI). The grant is also the second-largest award the university has received in its history.

"We won't have the luxury of physical space to build more roads as the populations in urban areas continue to grow," said Abdollah Homaifar, Ph.D., principal investigator and a NASA Langley Distinguished Professor in the College of Engineering (COE). "I am excited for this collaboration as we are addressing real challenges in our society that require solutions that one group cannot provide alone."

"The project leverages interdisciplinary expertise to engineer new capabilities in unmanned Advanced Air Mobility," COE Dean Robin N. Coger, Ph.D., said. "This project is a wonderful example of the scale of innovation possible when research universities, industry, and NASA partner together."

N.C. A&T researchers will collaborate with researchers at Purdue University and the Georgia Institute of Technology (Georgia Tech), as a well as industry leaders Aurora Flight Sciences, Alaka'i Technologies Corp., General Atomics Aeronautical Systems and Northrop Grumman Corp.

The collaboration will address the following technical challenges (TCs) in Advanced Air Mobility:
• TC1: Safe Perception, Coordination, Planning, and Navigation Led by Ali Karimoddini, Ph.D. (N.C. A&T), and Kyriakos Vamvoudakis, Ph.D. (Georgia Tech), will develop flexible and adaptive coordination and control algorithms for Urban Air Mobility (UAM).

• TC2: Secured Autonomy Led by Inseok Hwang, Ph.D., and Dengfeng Sun, Ph.D. (Purdue University), will develop secure algorithms for future UAM. Cyber-physical characteristics will address both conventional data security and physical security.

• TC3: Verification and Validation and Testing and Evaluation Led by Abdollah Homaifar, Ph.D. (N.C. A&T), and Sam Coogan, Ph.D. (Georgia Tech), will develop verification and validation procedures to provide provable guarantees of correctness of the UAM software and support certification of the developed technologies through testing and evaluation.

• TC3:System Integration Led by Dan DeLaurentis, Ph.D. (Purdue University), and Mark Costello, Ph.D. (Georgia Tech), will integrate TC 1-3 products through dependency analytics, integrated simulation, and experimental flight tests through fast-learning cycles.

N.C. A&T will offer hands-on research for both undergraduate and graduate students and support outreach opportunities that introduce K-12students to engineering.

John Kelly (N.C. A&T) and James Goppert (Purdue University) will lead the education and outreach components of the project aimed to train the future STEM workforce. Other N.C. A&T researchers on the project includeYahya Kamalipour, Ph.D., M. Nabil Mahmoud, Ph.D., Ioannis A. Raptis, Ph.D., and Allison Sullivan, Ph.D.

Additional researchers include Shaoshuai Mou, Ph.D., at Purdue University, Judy Hoffman at Georgia Tech, James Paduano, Ph.D., at Aurora Flight Sciences, Bruce J. Holmes, Ph.D., at Alaka'i Technologies, Damon Jenkins at General Atomics Aeronautical Systems and Neta Ezer at Northrop Grumman Corp.

According to a Morgan Stanley study, the market for autonomous air transportation will likely reach $1.5 trillion by 2040.

N.C. A&T is uniquely positioned to lead this project as Homaifar serves as the director of the Autonomous Control Information Technology (ACIT) Institute and director of the TECHLAV DoD Center of Excellence in Autonomy.

NASA requested proposals driven by universities addressing at least one of the agency's six strategic thrusts. The initiative focuses on developing the next generation of researchers and engineers and emphasizes theinclusion of HBCUs and minority-serving institutions.

To learn more about the ULI program, visit NASA's website.